MAID BRIGADE IS AN OPPORTUNITY THAT SHINES
Maid Brigade Cleaning Franchise has been ranked a Top 100 Franchise by Entrepreneur. Top 50 Franchise for minorities and vets by USA TODAY and a Top 25 Franchise for Hispanics by the World Franchising Network.
We are the only professional cleaning service (franchise or not) to have the PUREcleaning® system. To learn more about our residential cleaning on our consumer site, visit www.maidbrigade.com
500,000
Cleans Each Year!
400
Cleaning Franchise Territories
DEDICATED
Bilingual Employee for Recruitment
In-House Digital
Marketing Team to Help Franchisees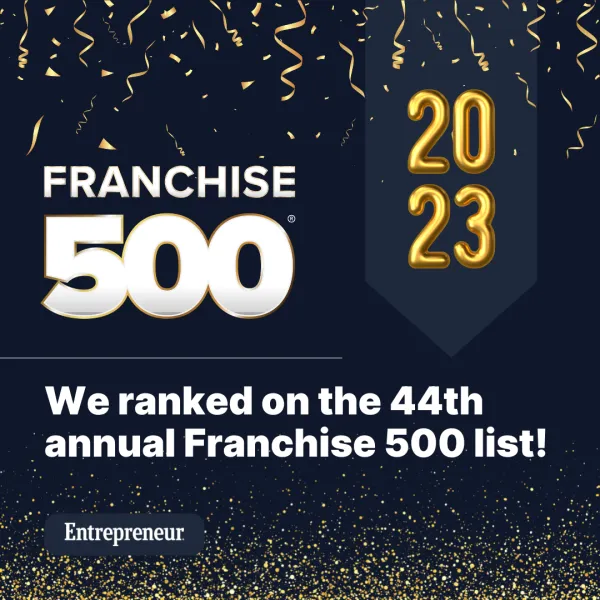 What Makes Maid Brigade Unique?
For over three decades, Maid Brigade has helped ambitious people just like you become the successful entrepreneur they always wanted to be. This opportunity affords you the quality of life you have been seeking while making an immediate difference in the lives of those around you.
We are a flagship brand with an exceptional reputation in more than 380 house cleaning franchise territories throughout the US and Canada.

"Maid Brigade checked all the boxes we were looking for when shopping for a franchise. The support at the corporate level and the franchisee level is unmatched. Corporate has everything figured out and truly provides a turnkey solution."
Bryan Sklar
Maid Brigade of Richmond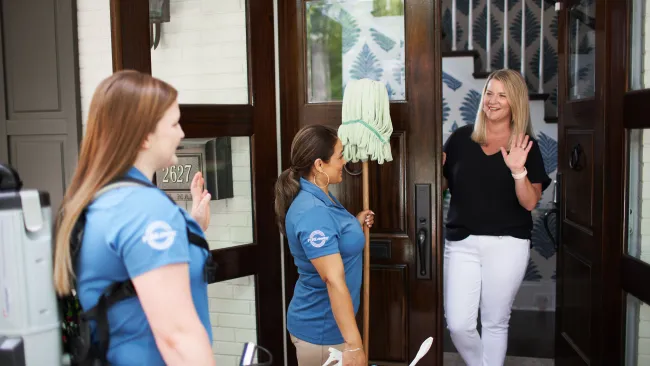 "The financial upfront investment is well worth the payout and experience we have received from Maid Brigade. The corporate support is stellar - any question or concern I have, I can bring to corporate with our fear of repercussion. The technology that runs the business is robust and super user friendly. Maid Brigade rolls out marketing materials for franchise use regularly and that support has been instrumental in the growth of our now thriving business."
J Archer
Maid Brigade of Jacksonville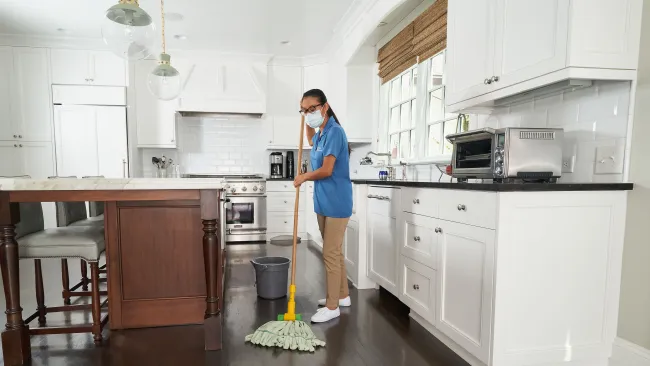 WORLD-CLASS RESOURCES

Maid Brigade wants you to succeed when opening up your franchise location and give you the support of a national brand. We not only offer marketing solutions including marketing materials and advertising but also assistance with hiring and recruiting employees. This includes dedicated bilingual support for recruitment and an in-house digital marketing team to help franchisees grow.

MENTORSHIP MATCH PROGRAM

We will provide you with a blast-off process that will set you up with training to run your own Maid Brigade franchise. This will include a 4-day on-site start-up process with veteran franchisee owners to boost your confidence when opening your doors. We pair you with another Maid Brigade franchise owner, with at least 10 years of experience, to set you up for success.
NATIONAL BRAND RECOGNITION

Maid Brigade is a well-established franchise that has a reputation for leading and innovating in the home cleaning sector. With 35-plus years of experience, we have an established brand that is associated with the highest level of service. The Maid Brigade website gets over 90,000 consumer hits per month through search engine optimization, immediately funneling qualified leads to each location.
Insider Secrets: Why The Residential Cleaning Industry is One of the Most Scalable Franchise Opportunities
Fill out the form to download now!
We Want You To Shine!
There are a handful of ways to understand if Maid Brigade is a good fit for you!