INVESTMENT
Your Cleaning Business Start-Up
Performance of Franchisees in 2021
Maid Brigade cleaning franchise is an opportunity that shines. With a returning customer base and national brand recognition, our franchise owners have been able to build sustainable businesses to support their families, as well as the communities around them. Here are the median sales of our franchise owners' revenue in 2021.
This is information only on franchisees who were open for all of 2021. Some franchisees own multiple territories and these figures represent all revenues for each franchisee. Performance will vary between franchise owners and locations.
$1,543,821
Median Sales of Top 1/3 of Franchise Locations
$620,208
Median Sales of Middle 1/3 of Franchise Locations
$267,526
Median Sales of Lower 1/3 of Franchise Location
4 Key Reasons The Cost To Start A Cleaning Service Is So Affordable With Maid Brigade
The cost to start a cleaning service is lower than you think! So if you've been wondering whether this is a good time to start a cleaning service, the answer is yes!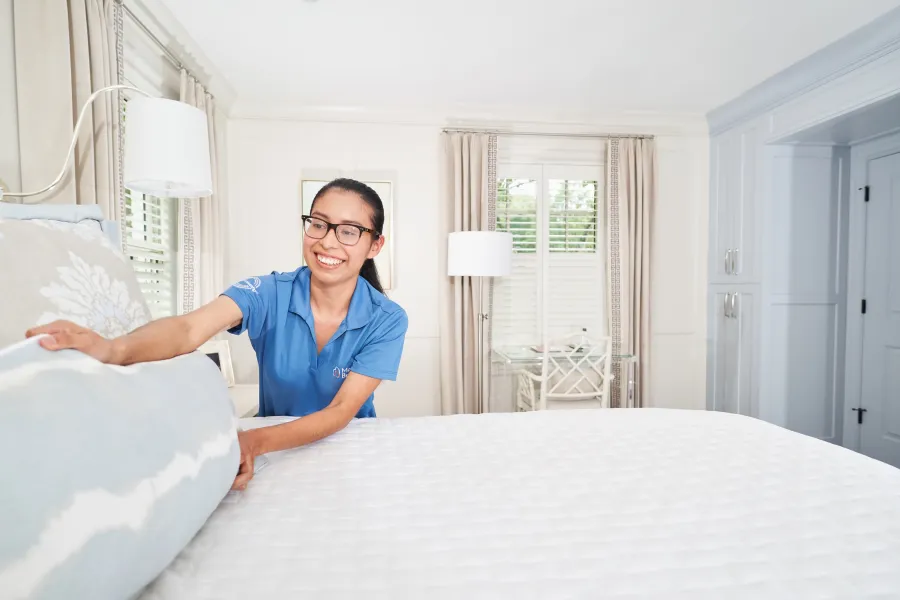 Low Overhead
Expensive storefronts and buildouts are often associated with starting a new business. That's not the case with Maid Brigade. Our locations, including the million-dollar operations, utilize cost-effective spaces to control overhead.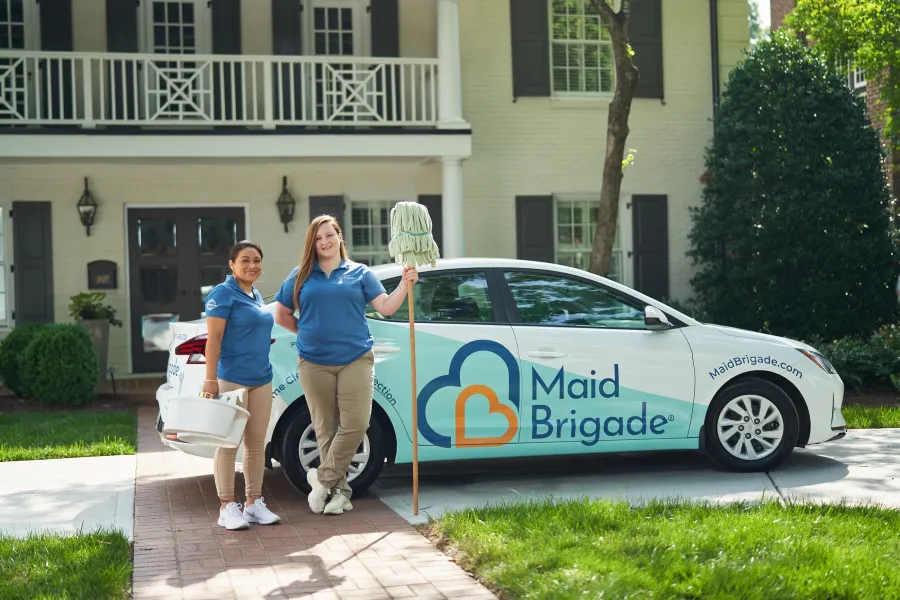 Moving Billboards
To start providing service to your territory, you have the option of using your own team members' cars. As the business grows and you decide to upgrade to a fleet of vehicles, our dynamic 4-color car wraps are like moving billboards, increasing awareness for your cleaning service in the most important areas of your territory - where your customers live! Your cleaners have to get around town anyway, so why not get double-duty out of your transportation investment? Forget expensive direct mail and newspaper ads - cars are the most cost-efficient way to reach new customers offline and point them to the estimate request form on our website.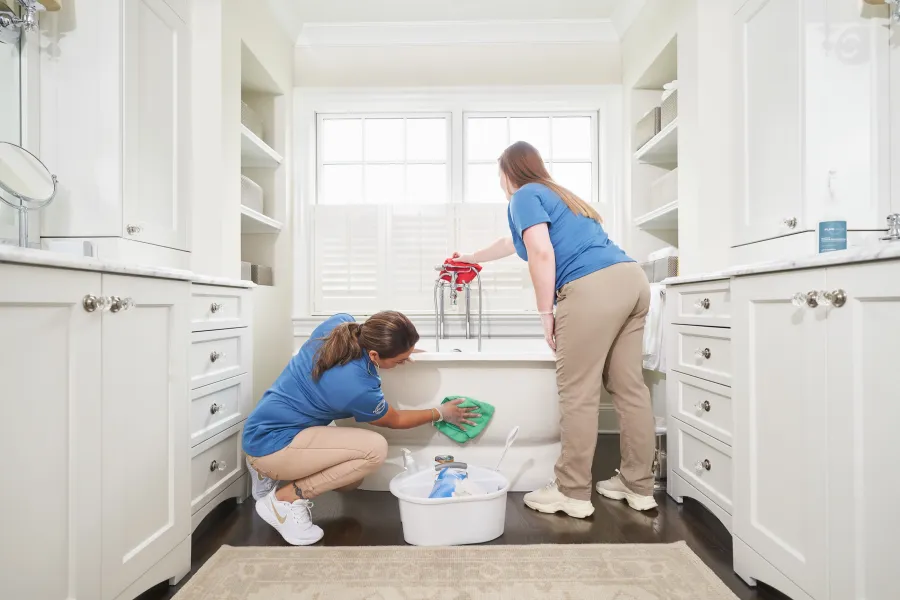 Upward Mobility
Your franchise fee is based on the number of households in your territory that qualify TODAY. Our research shows that 1 in 5 women cleaning their own homes today plan to have cleaning service in the future. With each passing week, people are buying homes, getting raises and promotions, having children and experiencing other life changes that will put them in the market for cleaning service. So, your cost to start a cleaning service will be based on current local qualified household counts, which is only a fraction of the homes you'll be serving as your cleaning service (and market) grows and matures.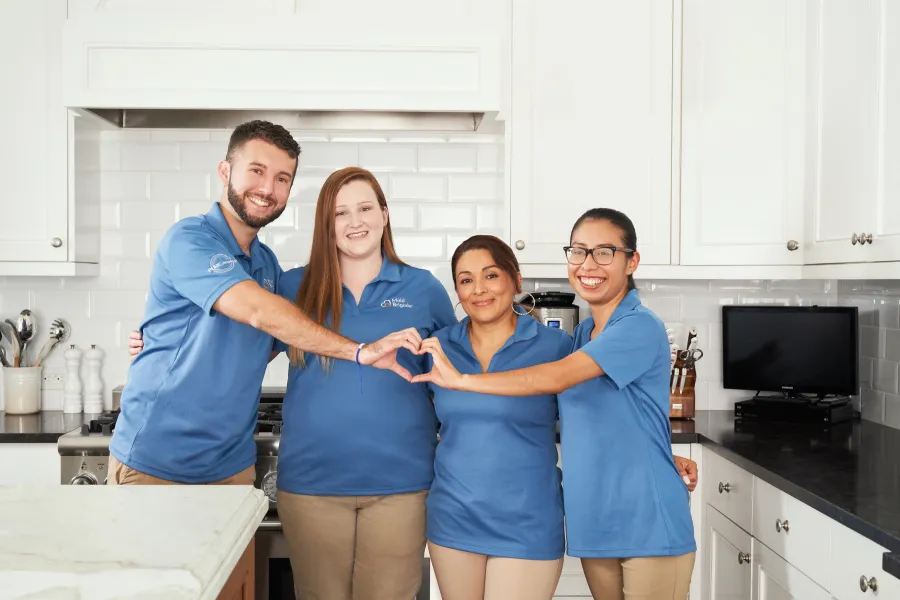 World-Class Support
In addition to the brand marks and superior reputation, Maid Brigade cleaning service owners tap into the wisdom of successful franchise owner-mentors and marketing executives who have proven the success of our model over the course of their collective 180+ years with our brand (15 years on average). That's a lot of experience to bring to bear on your growth potential! Your training and on-going support will begin with two weeks of executive and field training before you officially open your cleaning service. Continuing education is available through conference calls, webinars, regional meetings, our annual convention and our password-protected, owners-only private web site.

Insider Secrets: Why The Residential Cleaning Industry is One of the Most Scalable Franchise Opportunities
Fill out the form to download now!
Contact Us for More Information
We have many excellent territories available in the US, Canada and around the world. Please contact us for more information.
Maid Brigade Initial Investment
If you've been asking yourself what it would cost to start a cleaning service, here's how much you will need up front. In addition to the initial franchise fee and opening inventory costs, advertising is the single most important investment to include in the cost to start a cleaning service.
| Category | Cost |
| --- | --- |
| Initial Franchise Fee | $40,700 |
| On-site Generator | $500 |
| Equipment/Supplies | $3,900 |
| Advertising & Working Capital | $52,300-69,400 |
| Total Initial Investment | $97,700-114,500 |
Maid Brigade has been ranked a Top 100 Franchise by Entrepreneur, a Top 50 Franchise for minorities and vets by USA Today, and a Top 25 Franchise for Hispanics by the World Franchising Network. And we are the only cleaning service company (franchise or not) that is Green Clean Certified®.
Third-party financing available through approved lenders.